Hindi Shayari Collection
Hindi Shayari is a mixture of true feelings and soul of hindi language.The archive of poetry tadka provides the evergreen Hindi Shayari collection for the hindi shayari readers. Some of the finest gems of Hindi Shayari are Rahat Indori, Nida Fazli, Firaq Gorakhpuri, Mir Taqi Mir, Mirza Ghalib, Habib Jalib, Bahadur Shah Zafar, John Elia, Syed Wasi Shah to name a few. You can even search, post, read, and share the Hindi Shayari based on various genres that includes friendship shayari, sad Shayari, patriotic Shayari, love Shayari, rain Shayari, mother Shayari, dard bhari Shayari etc. People with great taste in Shayari are glued to this page. Find some of the finest and latest collection of Hindi Shayari on poetry tadka.
What is Hindi Shayari?
Hindi Shayari is a rich tradition of poetry and it has several forms. Many of the poetic forms and structures are of Urdu origin.

Our Indian people like to read Hindi Shayari, its rich in tradition and consist of number different forms.
वो जो समझे थे तमाशा होगा।
मैंने भी चुप रहके पलट दी बजी।।

****** Silent Hindi Shayari ******
छोड़ जाने का कोई दुःख नहीं।
बस कोई ऐसा था जिससे ये उम्मीद न थी।।

मेरी समझ से बाहर है।
मेरे अंदर बैठा हुआ सख्स।।

तू अगर सुन नहीं पाया तो मेरी तरफ गौर से देखा।
बात ऐसी है की दोहराई नहीं जाएगी।।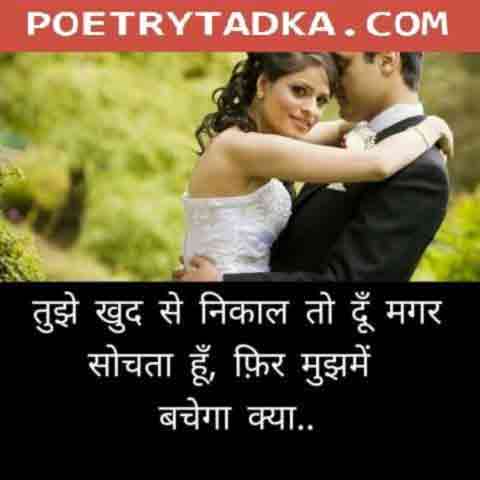 हम खुद पे गुरुर नहीं करते
किसी को दोस्ती करने पर मजबूर नहीं करते
मगर जिसे एक बार दिल में बसा ले
उसे मरते दम तक दिल से दूर नहीं करते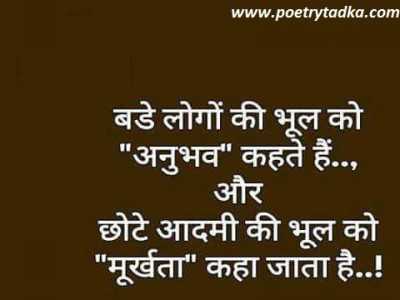 वादा करके मुकर जाए ऐसा तेरा यार नहीं,
ये मेरा दिल है छोरी दिल्ली की सरकार नहीं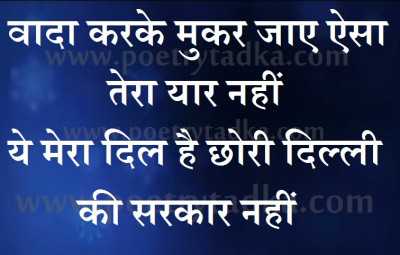 पहली ख्वाहिश की बात रहने दो। तुम मेरी आखिरी तमन्ना हो।।

****** Sweet Love Hindi Shayari ******

कितनी खूबसूरत हो जाती है दुनिया।
जब तुम कहती हो मुझे तुम याद आ रहे हो।।

हज़ारों का हुजूम है दिल के आस पास।
दिल फिर भी धड़कता है एक हे नाम से।।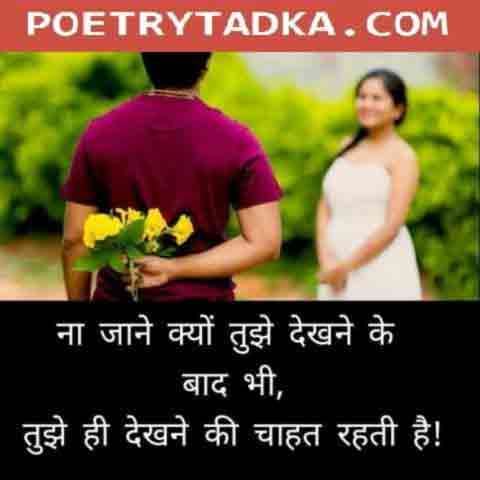 Hindi Shayari Zaroota Aur Khwahish Tum Ho