Success Quotes
Now you are at poetry tadka success auotes page. And here find out motivational quotes in Hindi for success with cool design picture. So go below and read latest success Quotes in Hindi with motivational Images.
कामयाबी हाथों की लकीरों में नहीं
माथे के पसीने में हैं,
वो मजा आम जिंदगी में कहाँ
जो बिंदास जीने में है
Success Hathon Ki Lakiron Mein Nahin
Mathe Ke Paseene Mein Hain,
Wo Maja Aam Life Mein Kahan
Jo Bindas Jeene Mein Hai.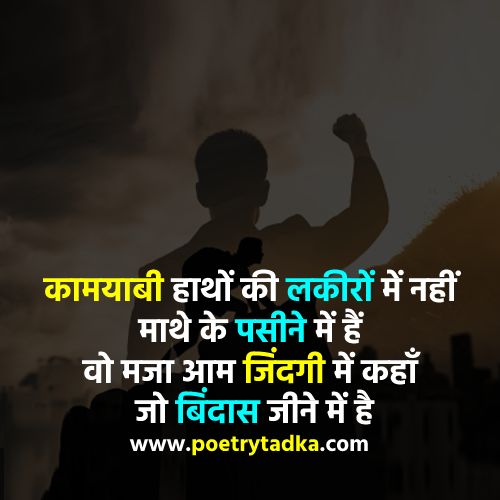 जहाँ तेरी एड़ी से धूप उड़ा करती थी
सुना है उस चौखट पे अब शाम रहा करती है
लटों से उलझी लिपटी रात एक हुआ करती थी
कभी कभी तकिये पे वो भी मिला करती है

एक यही सोच बिछड़ने नहीं देती तुझ से कि !
हम तुझे बाद में फिर याद न आने लग जाएँ !!
अपनी सफलताओं का रोब अपने माँ बाप को मत दिखाओ, उन्होंने अपनी ज़िन्दगी हारकर आपको जिताया है।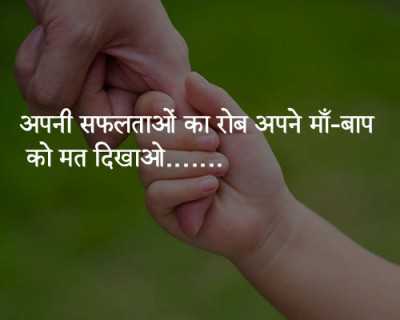 किसी भी कार्य में सारी सफलता एकाग्रता का परिणाम है।