Sad SMS
Looking Sad  SMS in Hindi including Sad Message in Hindi be with us and read Sad SMS and Sad Message at poetry tadka.
तेरी खुशियों के बीच अब हम नहीं आएंगे
तुजे बिना बताये तेरी दुनिया से दूर चले जायेंगे
Teree Khushiyon Ke Beech Ab Ham Nahin Aaenge.
Tuje Bina Bataaye Teree Duniya Se Door Chale Jaayenge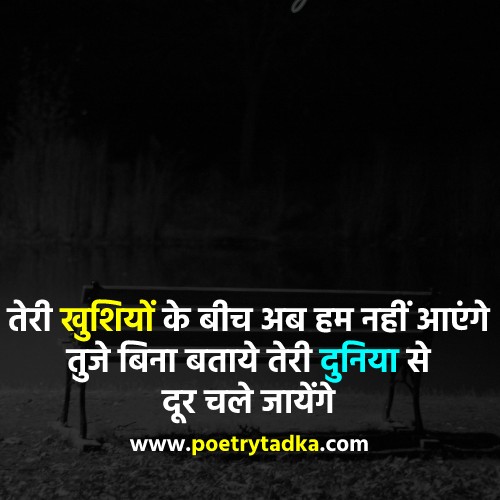 कल तक हमारे एक आंसू से बेचैन हो जाते थे - आज पुरे दिन गुज़र गया और उसे कोई फर्क नही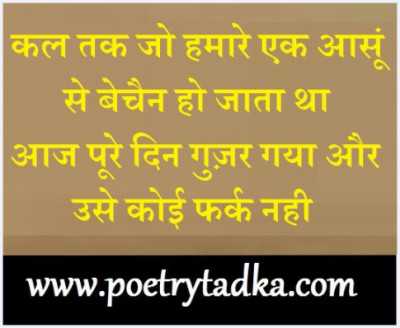 मेरी राहों से ज़ुदा हो गईं राहें उनकी
आज बदली नज़र आती हैं निगाहें उनकी
जिनसे इस दिल ने सहारों की तमन्ना की थी.........
Meri Rahen Sad SMS In Hindi
Sookha Gulab Sad Sms In Hindi.
सूखे गुलाब की पत्तियों की तरह हम है शायद ......
आहिस्ता आहिस्ता गिर रहे है आप की किताबों से ...!!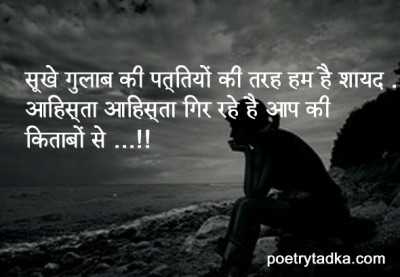 दिल दो दुआ दो या दर्द ही सही !
संगदिल है जमाना तो सनम बेदर्द ही सही !!