Romantic Shayari
लोग तो मरते हैं हुस्न पर,
मेरा दिल तो तेरी गुफ्तगू पर मरता है।
Log To Marate Hain Husn Par,
Mera Dil To Teree Guphtagoo Par Marata Hai.
वो रख ले मुझे अपने पास कहीं क़ैद करके,
काश के मुझसे कोई ऐसा क़ुसूर हो जाये।
Vo Rakh Le Mujhe Apane Paas Kaheen Qaid Karake,
Kaash Ke Mujhase Koee Aisa Qusoor Ho Jaaye.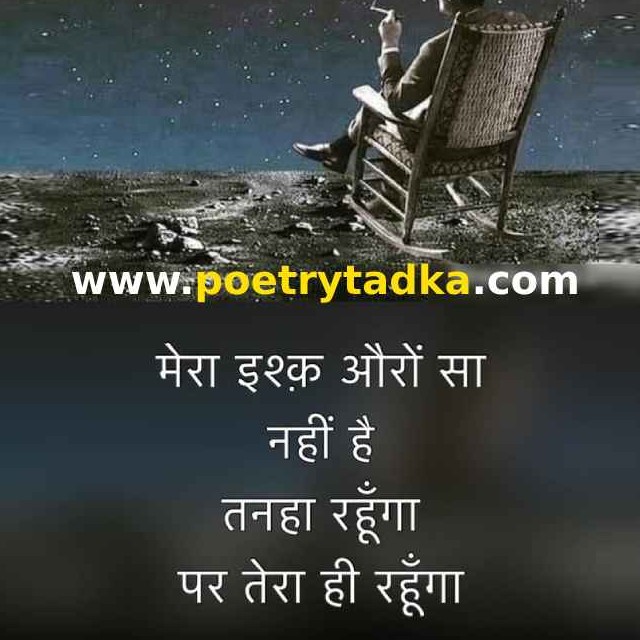 उस खुशी का हिसाब कैसे हो,
अगर वो पूछ जनाब कैसे हो।
Us Khushee Ka Hisaab Kaise Ho,
Agar Vo Poochh Janaab Kaise Ho.
मुस्कुराके खता करते हो,
आदतें क्यों ख़राब करते हो।
Muskuraake Khata Karate Ho,
Aadaten Kyon Kharaab Karate Ho.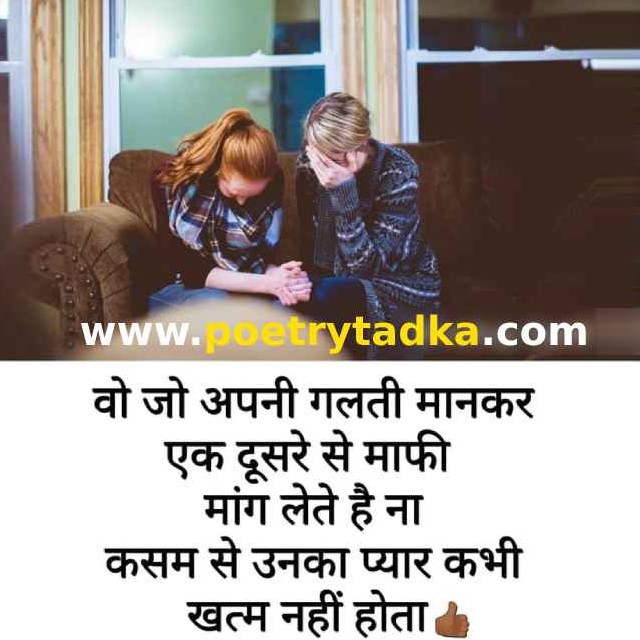 सुना है लोग जहाँ खोएं वहीँ मिलते हैं,
मैं अपने आपको तुझमे तलाश करता हूँ.
Suna Hai Log Jahaan Khoen Vaheen Milate Hain,
Main Apane Aapako Tujhame Talaash Karata Hoon.
इतने सस्ते कहाँ हैं हम,
वो तो तेरे वास्ते रियायत की थी.
Itane Saste Kahaan Hain Ham,
Vo To Tere Vaaste Riyaayat Kee Thee.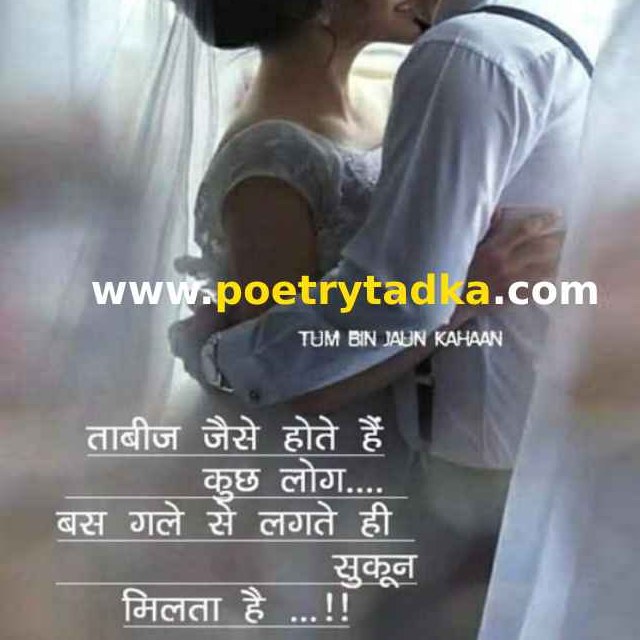 बात मुझसे पूरी न हो सकी साकी
होंठों पे होंठ रख दिए उसने
Baat Mujhase Pooree Na Ho Sakee Saakee
Honthon Pe Honth Rakh Die Usane

कभी तो इतने करीब आओ
की सांसें एक हो जाएँ
Kabhee To Itane Kareeb Aao
Kee Saansen Ek Ho Jaen
तुम्हें चाहूं अंदाज़ बदल बदल कर
मेरी ज़िन्दगी का इकलौता इश्क़ हो तुम
Tumhen Chaahoon Andaaz Badal Badal Kar
Meree Zindagee Ka Ikalauta Ishq Ho Tum

मुझे तन्हा मत करना
तुझमे बसी है मेरी दुनिया सारी
Mujhe Tanha Mat Karana
Tujhame Basee Hai Meree Duniya Saaree