One Line Shayari
Looking one Line Shayari in Hindi be with us and read 1 Line Shayari in Hindi attitude, 1 Line Shayari in Hindi on love and many more.

जो मेरे से जले ज़रा साइड से चले
Jo Mere Se Jale Zara
Side Se Chale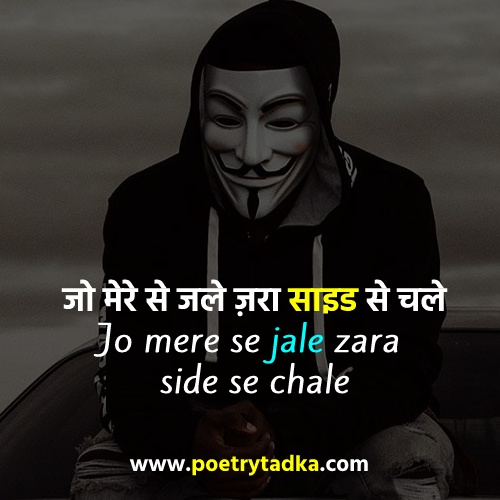 एक तुम ही काफी थे,
उम्र सारी गुजारने को।
One You Was Enough
To Last A Lifetime.
तू खुश है तो लगे, जहाँ में छाई है खुशी
If You Are Happy Then
It Seems That Where Is Happiness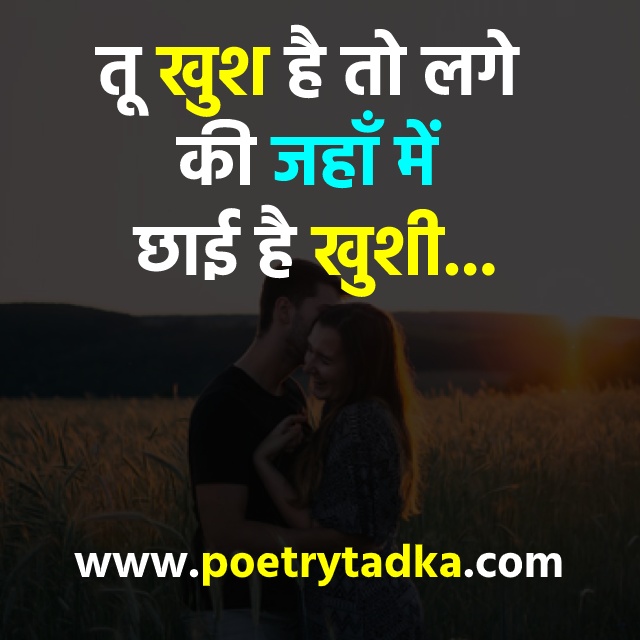 भूखा पेट और खाली जेब -
इंसान को जीवन में बहुत कुछ सिखा जाता है।
वो मेरी आखिरी सरहद हो जैसे सोच जाती ही नहीं उससे आगे !!