New Quotes
Poetry tadka new quotes in Hindi and English along with images at latest quotes collections. So go below and read new quotes in English.
उत्साह बीते कल से सीखो
आज के लिए जिओ और
आने वाले कल से आशा रखो
Utsaah Beete Kal Se Seekho.
Aaj Ke Lie Jio Aur Aane Vaale
Kal Se Aasha Rakho.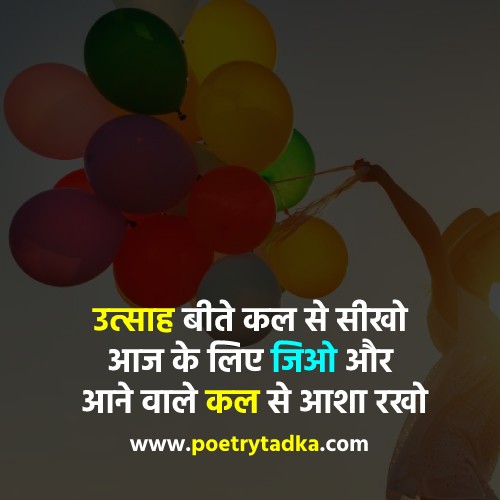 ऐसी ही गुजार ली जिन्दगी मैं ने,
कभी खुदा की रजा समझ कर,
कभी अपने गुनाहें की, सजा समझ कर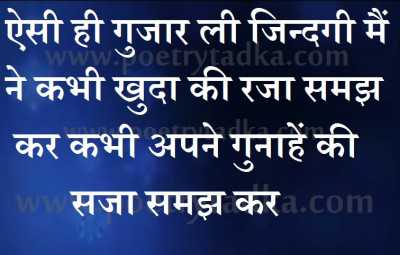 झूठ की बुनियाद पर बनाये गए रिश्ते,
सच की एक मामूली चोट से टूट जाते है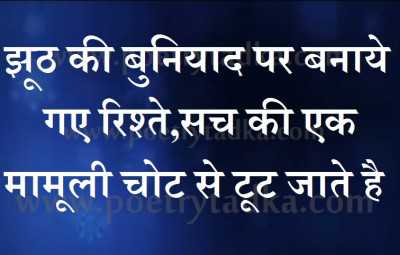 बारिश में नहाना आसान तो है
लेकिन रोज नहाने के लिए हम
बारिश के सहारे नहीं रह सकते;
इसी प्रकार भाग्य से कभी-कभी
चीजे आसानी से मिल जाती है;
किन्तु हमेशा भाग्य के
भरोसे नहीं जी सकते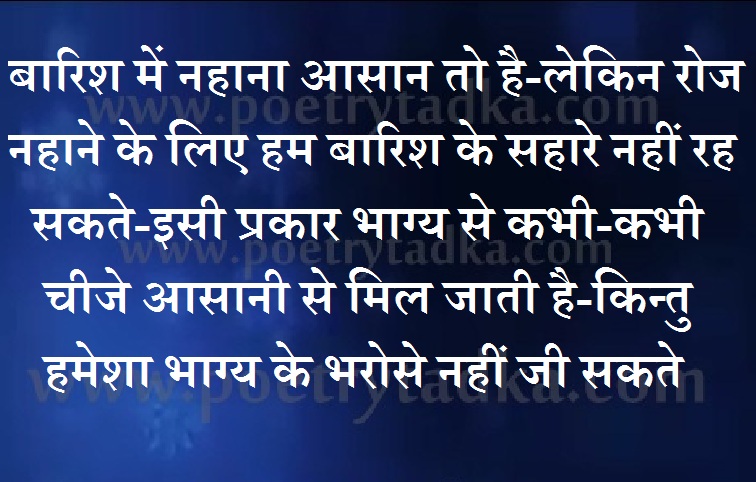 मन का झुकना भी जरूरी है सिर्फ सर झुकने से खुदा नहीं मिलता