Matlabi Status
Latest post to Matlabi Status by poetry tadka from matlabi log Status. Also you can use these post for matlabi log status as all post are designed for matlabi status and Matlabi Status in Hindi. Latest post मतलबी स्टेटस, मतलबी दोस्त स्टेटस, मतलबी लोग स्टेटस, matlabi Status in Hindi at poetry tadka Status collection.
Malabi Duniyan.
Yeh Matlab Ki Duniya Hai
Yahan Sunta Nahi Fariyaad Koi.
Hanstey Hain Sab Log
Jab Hota Hai Barbaad Koi.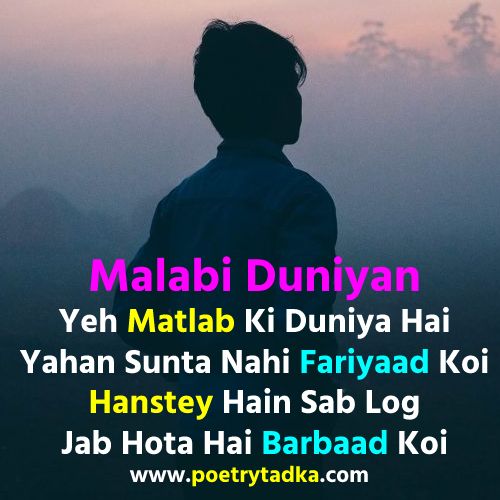 सब मतलब की यारी है,
यही दुनिया की सबसे बड़ी बीमारी है।
Sab Matlab Ki Yaree Hai,
Yahee Duniya Kee Sabase
Badee Beemaaree Hai.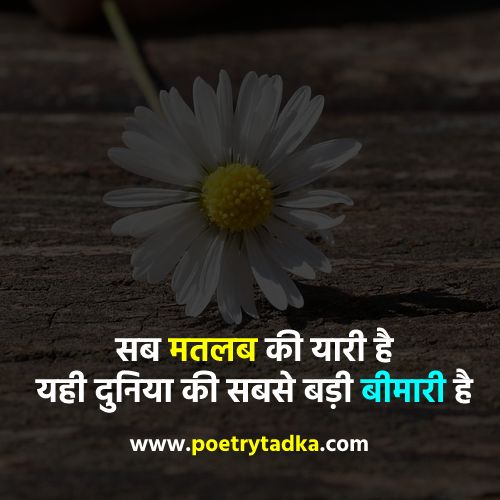 इस मतलबी दुनिया में
ज्यादा अच्छा बनना
भी खराब है
It's Bad To Be Too
Good In This Matlabi World.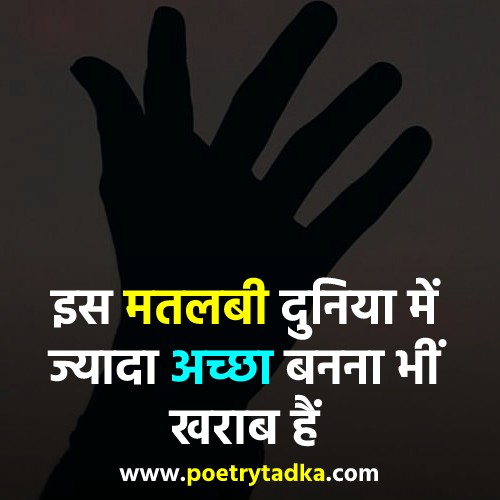 मतलबी दुनिया के लिए
कोई रिश्ता मायने नहीं रखता।
Matlabi Duniya Ke Liye
Koi Rishta Maine Nahin Rakhata.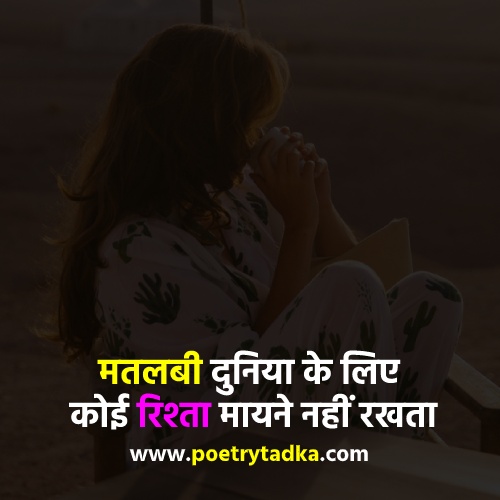 मतलब यहाँ हर बंदा
मतलब की हद तक
साथ चाहता है
Matalab Yahaan Har Banda
Matalab Ki Had Tak
Saath Chaahata Hai
Sab Matlabi Hain.