Life Status
Now it's all about life status page. And here you have some special post life status in Hindi like sad, positive life status, single life status and many more Whatsapp Positive Life Status in Hindi for 2022 at poetry tadka.
जीवन में सकारात्मकता
हमारी विजय का कारण बनती है।
Positivity In Life Becomes
The Reason For Our Victory.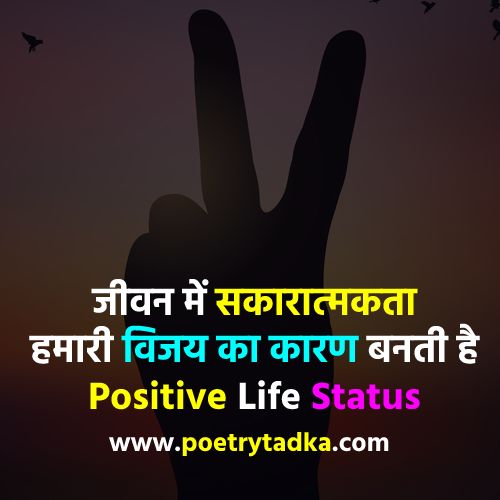 *खास हैं*
*वो लोग*
*इस दुनिया में....*
*जो*
*वक्त आने पर*
*वक्त दिया करते हैं....!!!!*

ज़िन्दगी सिक्के के दो पहलूओं की तरह है
कभी सुख तो कभी दुःख
जब सुख हो तो घमंड मत करना
और जब दुःख हो तो थोडा सबर करना
वक़्त सबको मिलता है ज़िन्दगी बदलने के लिए
पर ज़िन्दगी कभी दुबारा नहीं मिलती वक़्त बदलने के लिए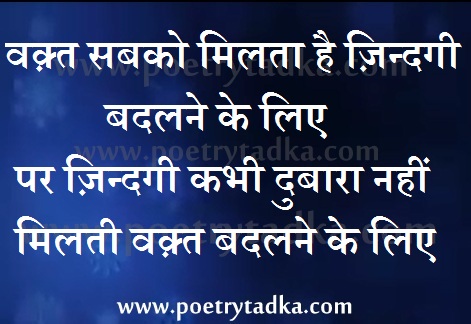 ज़िन्दगी हो गई कुछ एक कदर न इधर न उधर बस घर से दुकान दुकान से घर