Jokes of the Day
Jokes of the day is one more popular funny page of poetrytadka web. And at this page find jokes of the day in Hindi with English fonts.
लड़की दुकानदार से भैया आपके
पास ऐसा Valentine कार्ड है
जिसमें लिखा हो! तुम मेरा पहला और
आखिरी प्यार रहोगे!
दुकानदार: हाँ है..!
लड़की: ठीक है भइया 10 दे दो!
Ladki Dukandaar Se Bhaiya Aapake
Paas Aisa Valentine Card Hai
Jisamen Likha Ho! Tum Mera Pahala Aur
Aakhiree Pyaar Rahoge!
Dukandaar : Haan Hai..!
Ladki : Theek Hai Bhiya 10 De Do!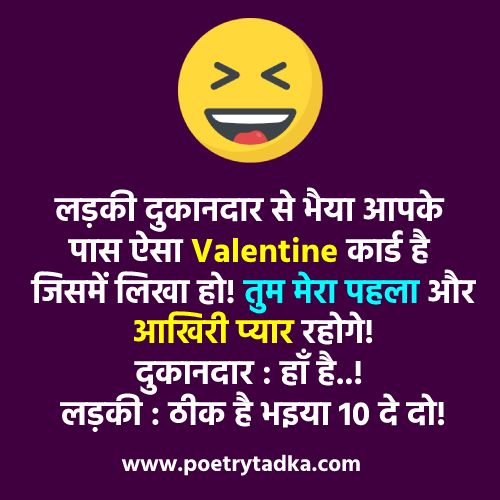 jokes Of The Day Pati Patni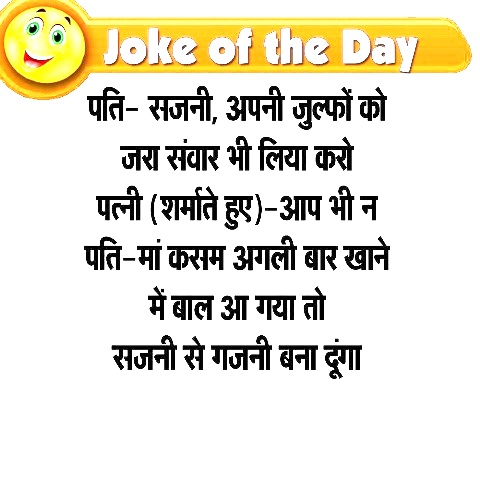 tichar Aur Titu jokes Of The Day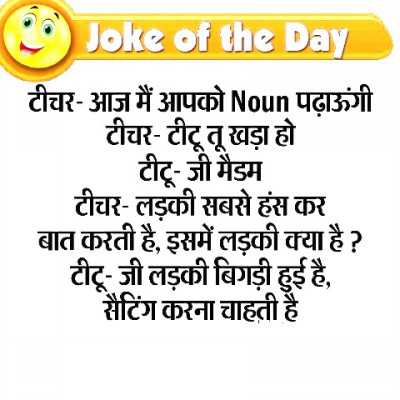 sattu Air Hostess jokes Of The Day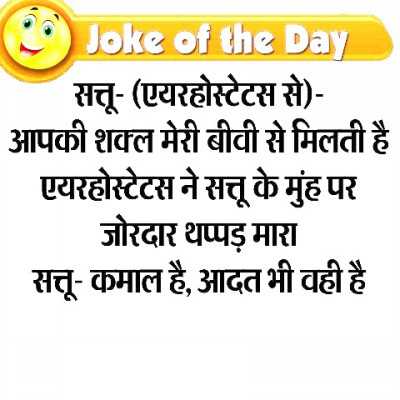 ladoo Aur Rasgulla, jokes Of The Day