Jazbaat Shayari
Welcome to Jazbaat Shayari ! जज्बात शायरी page. Jazbaat Shayari page is one another shayari topic of poetry tadka. Here you can find out latest जज्बात शायरी colection posted by us.
जिन्हें बातों की समझ नहीं,
उन्हें जज़्बातो की समझ क्या होगी...
Jinhen Baton Ki Samajh Nahin,
Unhen Jazbaato Ki Samajh Kya Hogi.

ना पूछो उनका हाल जो अपने जज्बात
दबाये फिरते हैं दिल पल-पल रोता है,
लेकिन वे मुस्कुराए फिरते हैं.
Na Poochho Unaka Haal Jo Apne Jazbaat
Dabaaye Phirate Hain Dil Pal-pal Rota Hai,
Lekin Ve Muskurae Phirate Hain.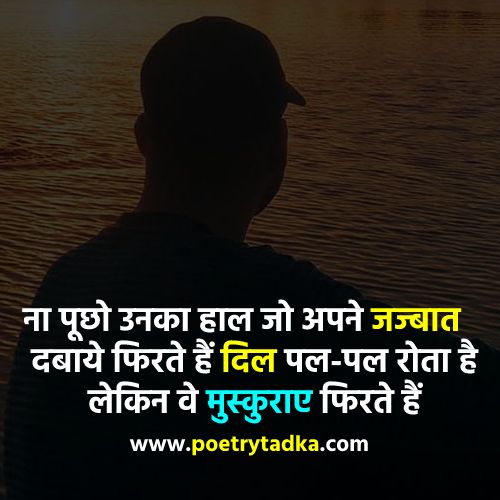 मेरे जज्बात
वो समझें या ना समझें मेरे जज्बात को,
हमें तो मानना पड़ेगा उनकी हर बात को,
हम तो चले जायेंगे इस जहाँ से,
मगर अश्क बहायेंगे वो हर रात को।
Mere Jazbaat
Whether She Understand Or
Not Understand My Jazbaat.
I Have To Believe Everything She Say.
I Will Go From This Where,
But She Will Shed Tears Every Night.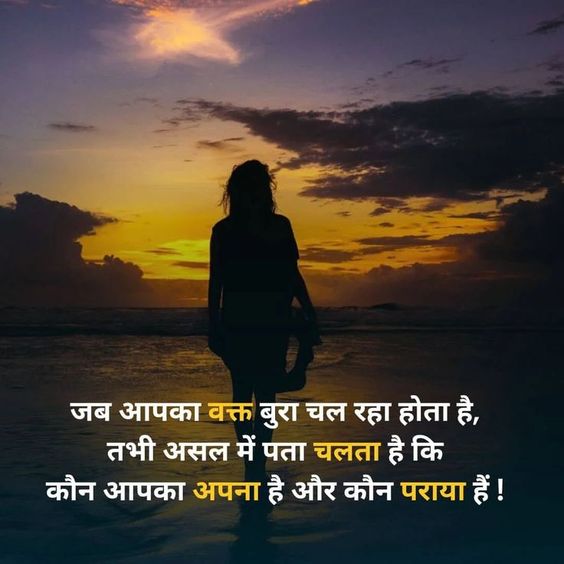 जुदा हो कर भी जी रहे है दोनों एक बरसो से
कभी दोनों कहा करते थे ऐसा हो नहीं सकता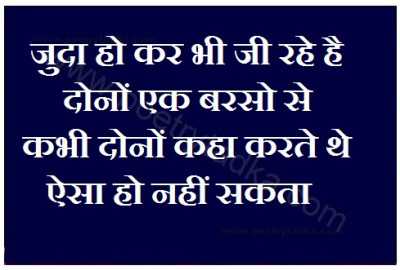 कुछ बात तो है तेरे बातो में जो बात यहा तक आ पहुची
हम दिल से गए दिल हमसे गया ये बात कहा तक जा पहुंची