Hindi SMS
Looking Hindi SMS for direct share via inbox to any one. Please go below and find latest SMS in Hindi and many more at poetry tadka.
अगर कोई आपसे उम्मीद करता है,
तो ये उसकी मजबूरी नहीं....
आपके साथ लगाव और विश्वास है।
Agar Koee Aapase Ummeed Karata Hai,
To Ye Usakee Majabooree Nahin....
Aapake Saath Lagaav Aur Vishvaas Hai.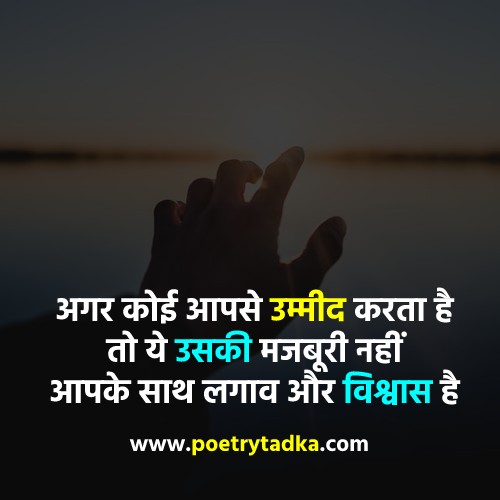 दूरियों से फर्क पड़ता नहीं
बात तो दिलों की नज़दीकियो से होती है
दोस्ती तो कुछ आप जैसो से है
वर्ना मुलाकात तो जाने कितनो से होती है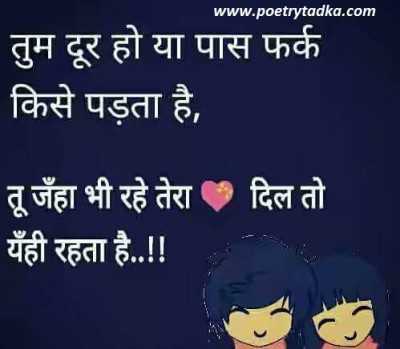 एक चिंगारी अंगार से कम नहीं होती
सादगी श्रृंगार से कम नहीं होती
ये तो अपनी-अपनी सोच का फर्क है
वर्ना दोस्ती भी किसी प्यार से कम नहीं होती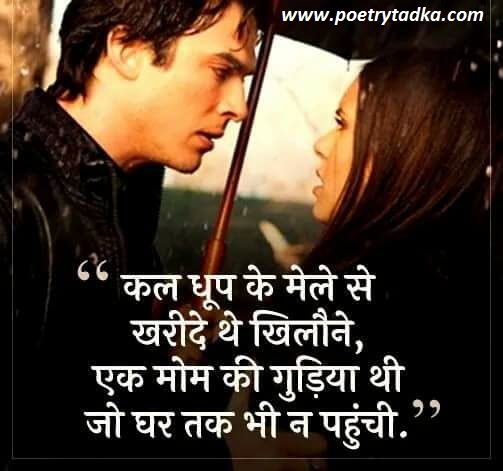 दिल को मिला सुकून कोई हमे याद तो करता है
याद न सही फ़रियाद तो करता है
आँखों ने ढूंढ लिया है ऐसा दोस्त
जो बात न सही पर याद तो करता है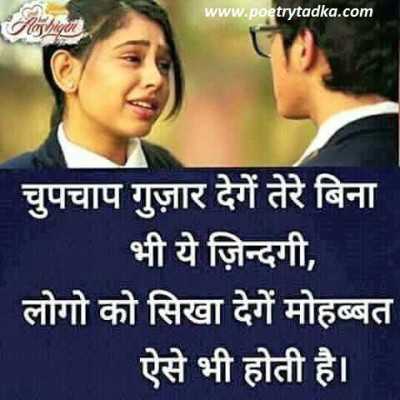 बेवफा होके जब चल ही दिए थे छोड़ के
क्यों मिल जाते हो कभी इस मोड़ पे, कभी उस मोड़ पे