Good Thoughts
This is good thoughts in Hindi page. And here posted good thought in English by poetry tadka. So go below and read short good thoughts in English with meaning in Hindi.
अच्छा काम करते रहो
कोई सम्मान करे या न करे,
सूर्योदय तब भी होता है
जब करोड़ों लोग सोये होते है।
Keep Up The Good Work Whether
One Respects It Or Not,
The Sunrise Happens Even
When Crores Of People Are Asleep.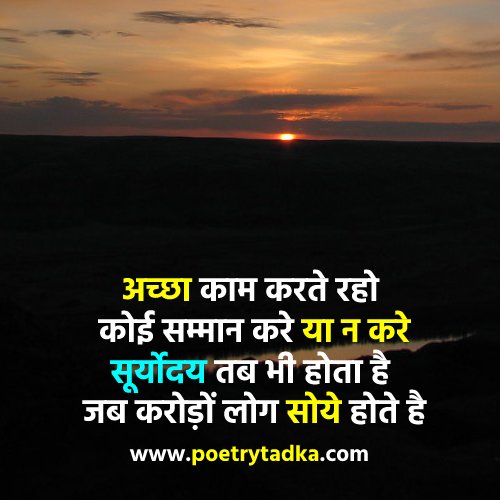 जलो वहां, जहाँ जरूरत हो,
उजालों में, चिरागों के, मायने नहीं होते।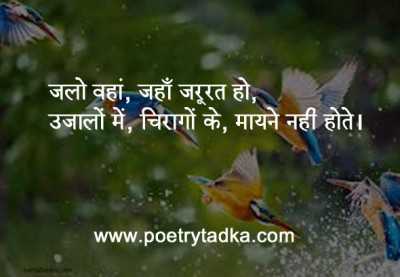 दूसरों का आचरण भले पसंद न हो, अपना सदाचरण नहीं छोड़ना चाहिये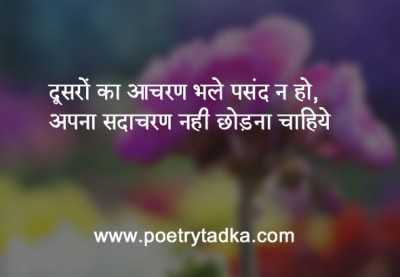 हमारे पास जितना समय अभी है, इतना कभी भी नहीं होगा।
@Hamare Paas Good Thoughts In Hindi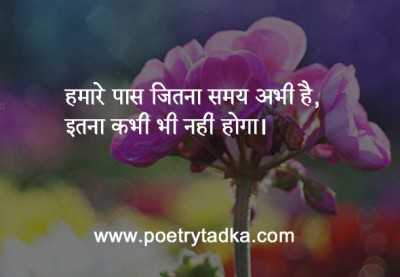 यदि मानव, मानव को ही ना समझे तो मानव कैसा।
@Yadi Manav Good Thoughts In Hindi