खुदा करे किसी की दुआ की तरह,
एक तू और दूसरा मुस्कुराना तेरा।
God Bless Like Someone's Prayer,
One Is You, And The Other Is Your Smile.
तेरे बगैर भी हम, तेरे ही रहते हैं।
Even Without You,
I Live On Your Own.
हर रात खुद को खो देता हूँ
सिर्फ एक नयी सुबह तुमको पाने के लिए
Lose Myself Every Night,
Just To Find You A New Morning.
जीवन में कभी किसी से अपनी तुलना मत करो,
आप जैसे हैं सर्वश्रेष्ठ हैं, ईश्वर की हर रचना सर्वोत्तम है।
Never Compare Yourself With Anyone In Life,
You Are The Best As You Are,
Every Creation Of God Is The Best.
सुबह का उजाला सदा आपके साथ हो
हर दिन हर पल आपके लिए खास हो।
दिल से दुआ निकलती है,
सारी खुशियां आपके पास हो।
May The Morning Light Always Be With You.
May Every Moment Of Every Day Be Special For You.
Prayer Comes Out Of The Heart,
May You Have All The Happiness.
खुबसूरत रात ने चादर समेट ली है,
सूरज से प्यारी किरणे बिखेर दी है।
चलो जल्दी उठो और धन्यवाद् कहो अपने रब को,
जिसने हमें प्यारी सी सुबह दी है।
The Beautiful Night Has Wrapped The Sheet,
The Lovely Rays Have Been Scattered From The Sun.
Let's Get Up Early And Say Thanks To Your Lord,
Who Has Given Us A Lovely Morning.
फूलों की खुशबू की तरह आपकी ज़िन्दगी महकती रहे।
सुप्रभात दोस्तों आपका दिन सुभ और मंगलमय हो।
May Your Life Smell Like The Fragrance Of Flowers.
Good Morning Friends Have A Nice And Happy Day.

न किसी के आभाव में जियो, न किसी के प्रभाव में जियो।
जिंदगी अप्पकी है, बस अपने मस्त स्वभाव में जियो।
Live Neither In Anyone's Absence,
Nor Live Under Anyone's Influence.
Life Is Yours,
Just Live In Your Cool Nature.
हर सुबह हम बस उनको ही याद करते हैं,
जो इस दिल की धड़कन में हमेश रहते हैं।
Every Morning We Only Remember Him,
Who Lives Forever In This Heartbeat.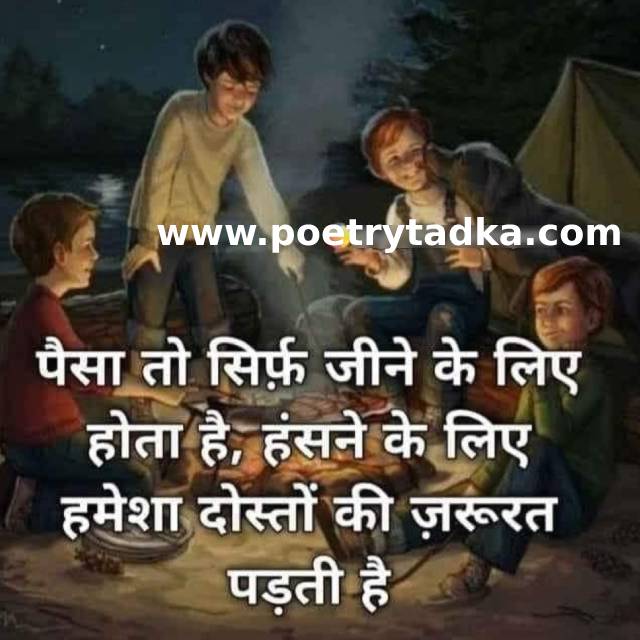 परवाह न करो चाहे सारा जमाना खिलाफ हो,
चलो उस रास्ते पर जो सच्चा और साफ़ हो।
Don't Care Even If The Whole World Is Against
Let's Go On The Path That Is True And Clear.