Famous Quotes
Famous quotes in Hindi like famous quotes by famous people in English and many more. So go below page and read famous quotes in Hindi and English fonts at poetry tadk.
जीवन का मंत्र
लगातार हो रही असफलताओं से
निराश नही होना चाहिये...
कभी-कभी गुच्छे की आखिरी चाबी ताला खोल देती है।
सदा सकारात्मक रहें।
Mantra Of Life.
Lagaataar Ho Rahee Asaphalataon Se
Niraash Nahee Hona Chaahiye...
Kabhee-kabhee Guchchhe Kee
Aakhiree Chaabee Taala Khol Detee Hai.
Sada Sakaaraatmak Rahen.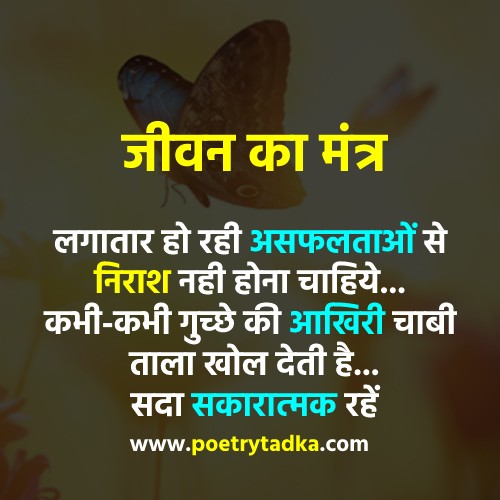 बचपन से इच्छा थी विलन बनने की पर,
इन खूबसूरत लड़कियो ने स्वीट बॉय बना डाला !!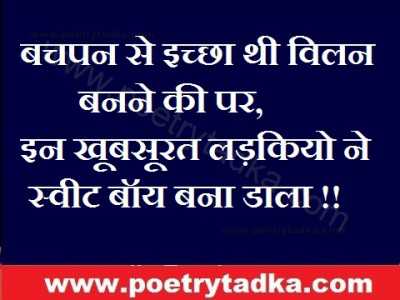 ज़िन्दगी की हकीकत को बस इतना ही जाना है !
दर्द में अकेले हैं और खुशियों में सारा जमाना है !!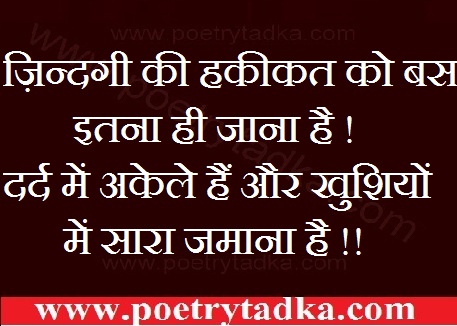 पुरुष समझदारी की चक्की में पिस्ते रहे !
और स्त्रियाँ समझौते की चक्की में !!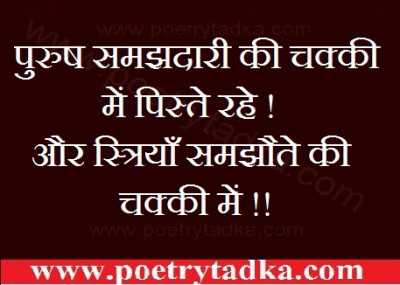 इस दुनियाँ में सिर्फ बिना स्वार्थ के माँ बाप ही प्यार कर सकते हैं !!