Dil Ko Chu Jane Wali Shayari
Bhar Aayi Meri Aankhen Jab Uska Naam Aaya
Ishq Nakam Sahi Phir Bhi Bahut Kaam Aaya
Hamne Mohabbat Me Aisi Bhi Guzaari Raatein
Jab Tak Aansu Na Bahe Dil Ko Na Aaraam Aaya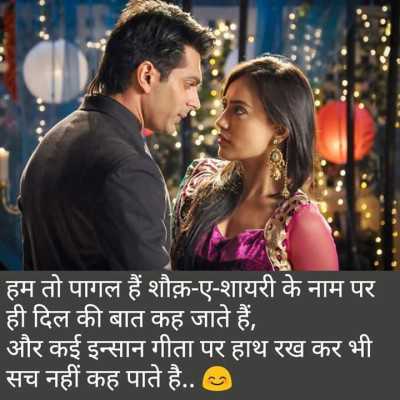 वो हर बार अगर रूप बदल कर न आया होता,
धोका मैने न उस शख्स से यूँ खाया होता,
रहता अगर याद कर तुझे लौट के आती ही नहीं,
ज़िन्दगी फिर मैने तुझे यु न गवाया होता

Vo Har Baar Agar Roop Badal Kar Na Aaya Hota,
Dhoka Maine Na Us Shakhs Se Yoon Khaaya Hota,
Rahata Agar Yaad Kar Tujhe Laut Ke Aati Hi Nahin,
Zindagi Fir Maine Tujhe Yu Na Gavaaya Hota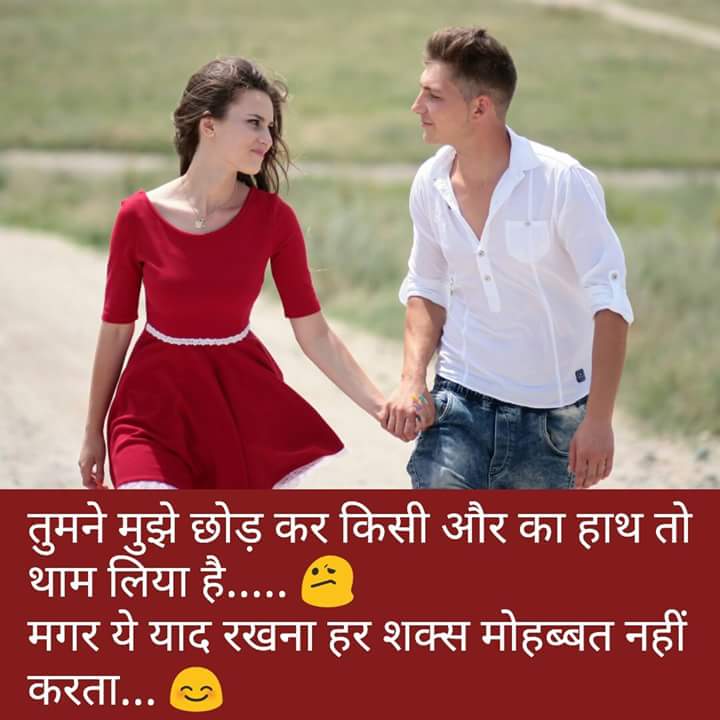 एक फूल का दर्द उसकी जुकि डाली समझते हे,
बाग की बात बाग का माली ही समझते हे,
ये किस तरह की रात बनाई हे दुनियावाले ने,
दिए का दिल जलता हे और लोग रोशनी समजते हे

Ek Phool Ka Dard Usaki Juki Daali Samajhate Hai,
Baag Ki Baat Baag Ka Maali Hi Samajhate Hai,
Ye Kis Tarah Ki Raat Banai He Duniyaavaale Ne,
Die Ka Dil Jalata He Aur Log Roshani Samajate Hai

Jane Meri Aankho Se Kitney Aansu Beh Gaye
Insano Ki Bheed Me Dekho Tanha Reh Gaye
Krte The Jo Kabhi Apni Wafa Ki Batein
Aaj Wahi Sanam Mujhe Bewafa Keh Gaye.
चलो यूँ ही सही हम बेवफ़ा हैं,
मगर ये तो बताएँ आप क्या हैं.

Chalo Yoon Hi Sahi Ham Bewfa Hain,
Magar Ye To Bataen Aap Kya Hain.