Bhai Behan Shayari
This is poetry tadka Bhai Behan shayari page. And here you can find out latest post for Sister and Brother Shayari in Hindi at poetry tadka. So go below and read latest Bhai Behan shayari collection.
मैं बादल तो पहली बारिश हो तुम।
मैं ठंडी हवा, तो खुसबू हो तुम।
मेरी प्यारी बहन।
ज़िन्दगी नहीं तुम जान हो मेरी।
I Am The Cloud,
You Are The First Rain.
I Am The Cold Wind,
So You Are The Fragrance.
My Lovely Sister.
You Are Not My Life
You Are My Heart.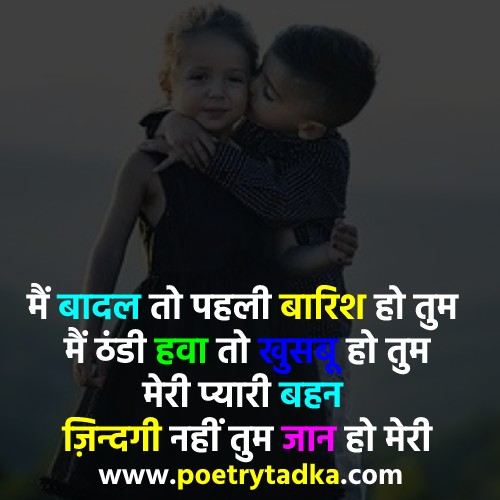 अपनी बहन को अपनी जान
से भी ज्यादा चाहता है भाई
पर इसकी किस्मत में
हमेशा होती है जुदाई
Brother Loves His Sister
More Than His Life.
But There Is Always
Separation In Their Fate.
Bhai Bhai Ki Khushi Status Shayari In Hindi For Whatsapp Status And Subhkamnaye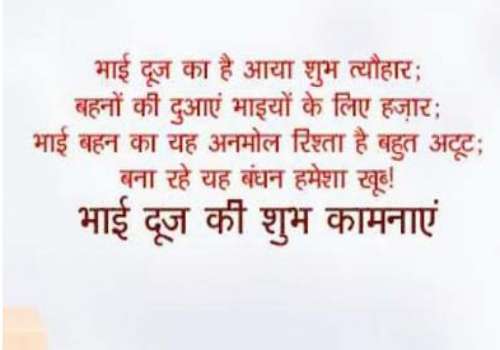 जैसे सोनो आँखे एक साथ होते है
वैसे भाई बहेन के रिश्ते भी खास होते है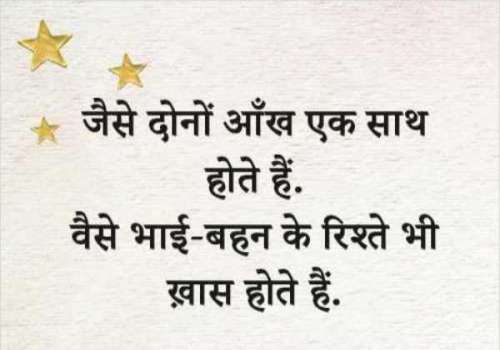 दोस्ती के माने हमसे क्यू पूछते हो
हम अभी इन बातो से अनजान है
सिर्फ एक गुजारिश है की भूल ना जाना हममे
क्युकी आप की दोस्ती ही हमारी जान है