April Fool Shayari
April fools day Shayari in Hindi with cool designed pic at your loving अप्रैल फूल शायरी website poetry tadka. So go belew and read April fool Shayari post.
मूर्खता के इस पावन पर्व और पवित्र त्यौहार
पर मूर्खो के सरताज को तहे दिल से
हार्दिक बधाई और शुभकामनाएं।
Z6y W0y Y8y W9x
नहीं समझे, ज़रा उल्टा करके पढ़ो,
😂
😂
😂
😂
जब सीधा समझ नहीं आया
तो उल्टा कहाँ से आएगा?
अप्रैल फूल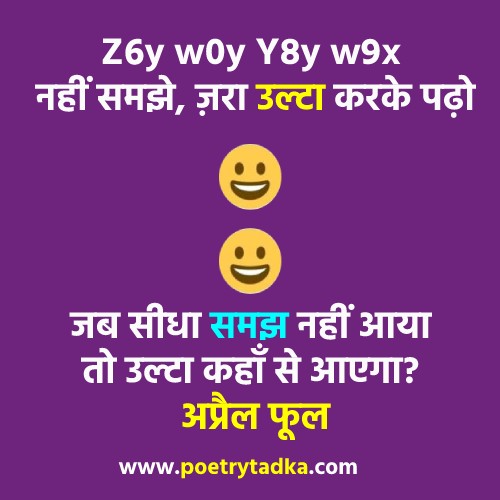 aesa Jiwan Jiwan Jiao Ki Agar Koi Aapki Burai Bhi Kre To Koi Uspar Vishvas Na Kre !!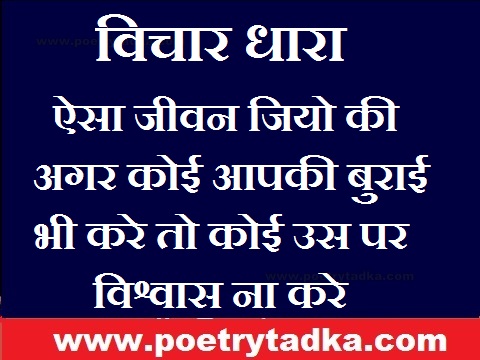 बेटियों के लिए भी हाथ उठाओ दोस्त,
खुदा से सिर्फ बेटा नहीं मांगा करते !!
Latest Nice Suvichar In Hindi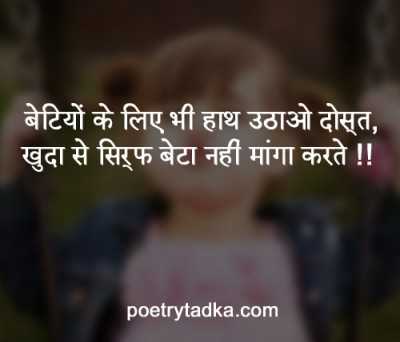 हसरतें ना यूँ पाल कर रखिये..
जो मिला है उसे संभाल कर रखिये।
Hindi Suvichar Of The Day.