Aansu Shayari
Hey Aansu Shayari lovers you are looking आँसू शायरी if yes please go below and read Rula Dene Wali Shayari at poetry tadka aansu Shayari collections.
बह जाती काश यादें भी
आँसुओ के साथ तो एक दिन
हम भी रो लेते तसल्ली से बैठ कर
Bah Jaati Kaash Yaaden Bhi
Aansuo Ke Saath To Ek Din
Ham Bhi Ro Lete Tasalli Se Baith Kar.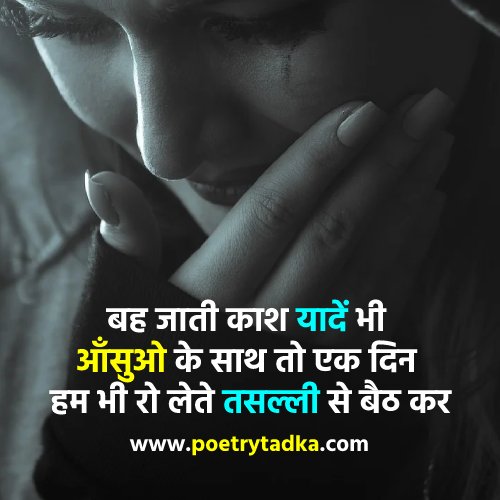 कितना भी खुश रहने की कोशिश कर लो,
जब कोई बेहद याद आता है तो
सच में बहुत रुलाता है,
Kitana Bhee Khush Rahane Kee Koshish Kar Lo,
Jab Koee Behad Yaad Aata Hai To
Sach Mein Bahut Rulaata Hai.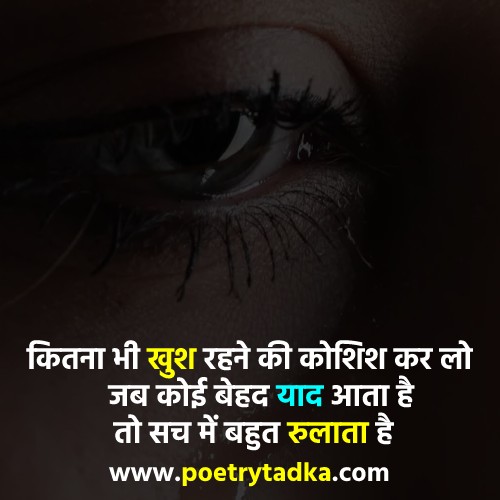 कभी रो के मुस्कुराए,
कभी मुस्कुरा के रोए,
जब भी तेरी याद आई
तुझे भुला के रोए,
एक तेरा ही तो नाम था
जिसे हज़ार बार लिखा,
जितना लिख के खुश हुए
उस से ज़यादा मिटा के रोए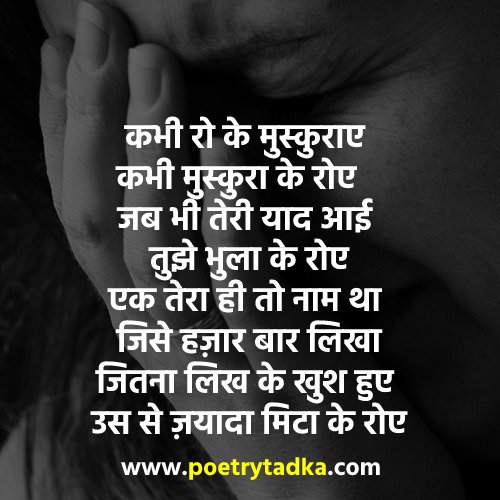 खुद के लिए इक सज़ा मुकर्रर कर ली मैंने !
तेरी खुशियो की खातिर तुझसे दूरियां चुन ली मैंने !!
Meri Aankhon Me Nami Hai,
Wajah Tu Nahi Teri Kami Hai.
वापसी का सफ़र अब न मुमकिन होगा,
हम निकल चुके हैं आँख से आँसू की तरह।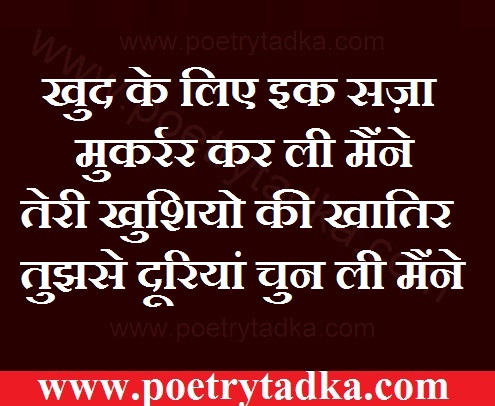 आँसू भी मेरी आँख के अब खुश्क हो गए,
तुम ने मेरे खुलूस की कीमत भी छीन ली।
Jla Diya Apne Hi Hatho Se Apna Ghar
Usse Kahna Ek Aur Kaam Tera Kar Diya.